A Thai Girl and her Husband
By Tweed (from Bangkok)
A Thai girl often looks for a foreign boyfriend or husband because she values courtesy and respect much more than sex, which seems to be the driving force behind so many Thai guys, especially the younger ones. Westerners are still seen as being a better bet for a stable, faithful, and caring husband.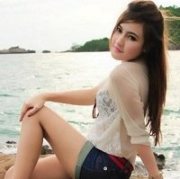 If you want to date a sexy, younger Thai lady that you can put your trust in, don't go looking for her at a bar. Thai bar girls can be lovely, but they're not great at loyalty... online dating is much safer, but check:
It is not unusual to see young Thai men enjoying the company of other Thai men, whilst the Thai girl, his girlfriend or even wife, is relegated to the background and called upon to serve drinks and/or snacks.
The average Thai lady will often speak of the lack of respect from Thai men (Editorial Note: in my experience this relates more to lower class girls and divorcees...) with things like opening doors for ladies being a rarity. You will also often see women carrying bags of shopping whilst their men walk along empty-handed.
This is a common sight with a Thai girl and a Thai man.
It has been said many times that the main attraction of a foreign husband is the money. This is just not true, although no lady will turn down the opportunity of having a man who is financially more comfortable than the Thai counterpart. Of course, there are a multitude of Thai girls whose only interest in men, Thai or foreign, is the money, but these are not the ones looking for love.
Bangkok is a good place to go in search of relationship ready girls.
Foreign men, who find themselves a local lady to be friends with, to love and eventually to marry, adore the very pretty features of the Thai girl and her slim figure. They also love the gentility with which most Thais present themselves in the first instance.
Thai girls are often very hard-working and rarely complain about ordinary everyday chores like housework, laundry, cooking and cleaning.
Many foreign men have come to Thailand for a holiday and been persuaded to make this country, the Land of Smiles, their home. If they are financially independent they will often go back to their home countries after their first visit and begin proceedings to return to Thailand, especially if they have a beautiful Thai girl waiting for them.
To illustrate my points I will relate to you the true story of Neoy and James.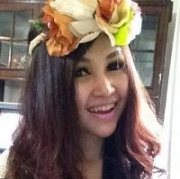 Contrary to popular opinion, Thai girls make excellent wives if you choose wisely. But don't select a long-term partner from a tourist area and hope for the best, it's far too risky. There are much better options online so see:
James & Neoy; a Western man & Thai girl romance
Neoy was a beautiful young girl of 21 when she went out to enjoy an evening with friends. The bar where they had drinks also provided a small dance area for those motivated by the small live band to move to the music.
She was dancing with a friend, a lady friend, and after they had finished, James, a 31 year old westerner was just brave enough to compliment her on her dancing and ask whether he might dance with her after she had rested. Neoy told me that it was his asking for a dance after her rest that impressed her. Most guys she said just want an answer then and there.
She said she would finish her drink and after she would be ready to dance again. It was her smile that James said sealed the deal for him; it was a genuinely warm smile that signalled gratitude and acceptance all at once. Neoy and James both agreed their first meeting had been one in which each person was suitably impressed by the other.
The drink was finished, and they had their first dance together. They laughed a lot at each other's remarks and at the way each tried to impress with their moves on the floor. They had fun and it was so much fun that when the evening ended, they both wanted to repeat the experience.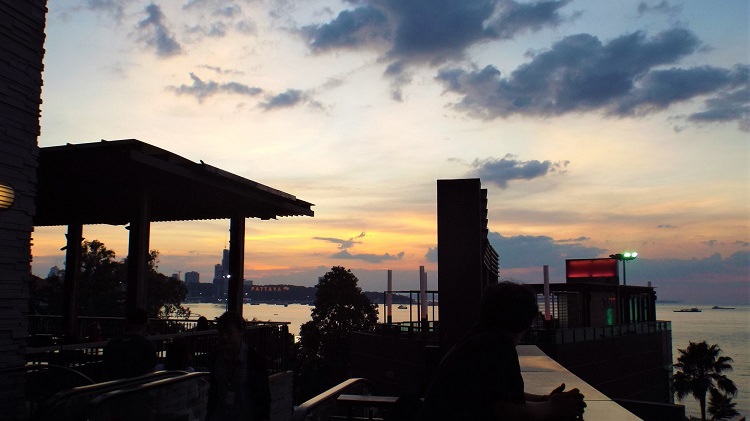 The view from Central Festival Shopping Centre
James, a true gentleman, gave Neoy his phone number and said she should call him if she ever needed a partner for another evening of dance and silliness, those were his words. She said she would call if he wished, but if she forgot she could be found at the same bar, same evening next week. That was enough for James, he said he would be there.
The next week came and he got to the bar early, hoping to surprise her, but she surprised him by being even earlier. They laughed, he kissed her cheek and ordered drinks. They moved to a small table in the corner where James pulled the chair out for Neoy and she laughed, telling him that she had seen this on TV and in films but this was the first time it had ever happened to her.
James assured her that she would always be treated like a lady when he was around. She really liked this man and his words made her feel comfortable and safe in his presence. After a drink and a chat they danced a slow dance together, returned to the table and held hands. Neoy realised that she and James shared a mutual attraction but she was not looking for a casual affair with a visitor to Thailand.
Related Pages

For more Thai dating info/stories , click below:
During the evening they shared a lot of information about each other and to Neoy's delight she learned that James was in Thailand for the purpose of setting up a small export business. He had been living in Thailand for three months already.
Her interest in him grew suddenly stronger. She remembered squeezing his hand tightly and having to explain why she did so. It was because she was happy to know their friendship would have a chance to develop.
They were two young people, they had found someone they felt good to be with so neither regrets what happened that night because they both felt quite sure it was not a one night fling. Just two months later, after many happy times together, James asked Neoy to move in with him. He explained his business and asked if she could handle the office work. She could, and they became partners in business, in love and in life.
They built a good business together and, after six years, they celebrated the success of a thriving business. Things were going so well but James felt there was just one more thing he wanted in life. He asked Neoy if they could have a child. She wanted this as much as he did but she was a Thai girl who cared for her family and knew that although they had accepted James, loved him and respected him, they would not be so happy about having an unmarried pregnant daughter.
He recollects how he laughed and said he had not even thought of this, he said he had always just thought of the two of them as being married. He proposed then and there. Naturally his proposal was accepted and 6 years 8 months after living as a married couple, they really did get married.
What does Neoy love most about James? His personality.
What does James love most about his Thai girl? Her devotion to him.
Neoy, now 28 years old, is pregnant and she and her 37 year old husband, James could not be happier. The smiles on their faces are a real testament to this.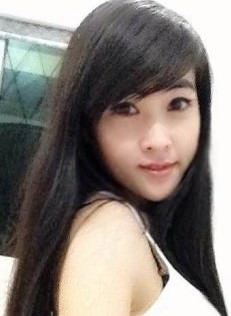 This lovely petite young lady, 28 years old and only 47kg, is looking for a western man to be her boyfriend. If you would like to meet up with girls just as lovely, you can with my
Recommended Dating Sites: