Walking Street Pattaya Thailand; 2015

Strolling along Walking Street Pattaya Thailand always brings on a sense of adventure to me. I've long been an aficionado of this city and this particular soi has long been the centre piece of all the nightlife action. Going into 2015 that sense of adventure remains… this is a place where any man can find something interesting to do!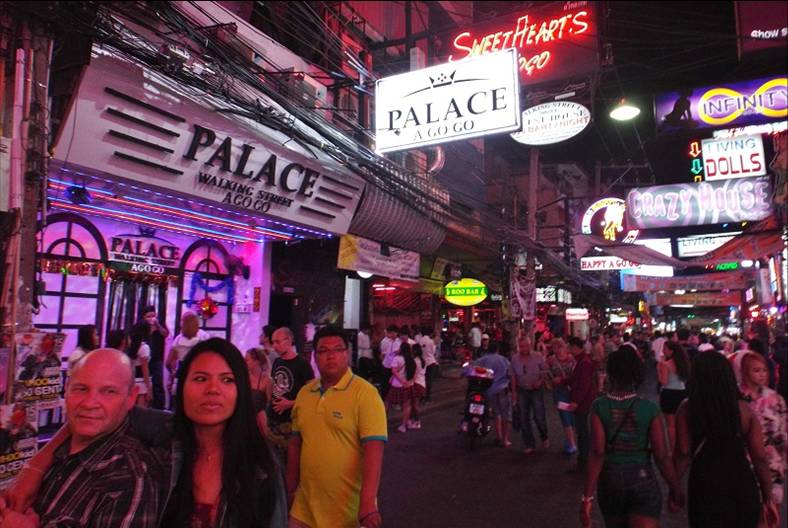 Just have a look at the picture above and ask yourself if you would like to be strolling down that soi right now.

I mentioned on my main Walking Street page that there are live acts performed on this street and that one of them was an acrobatics act. I can confirm that this act is still going strong. The young girl that performs it is visibly larger than when I first reported it, but she doesn't seem to have lost any of her flexibility or balance! See the picture below to see what I mean.


Peppermint Agogo Pattaya and Living Dolls Pattaya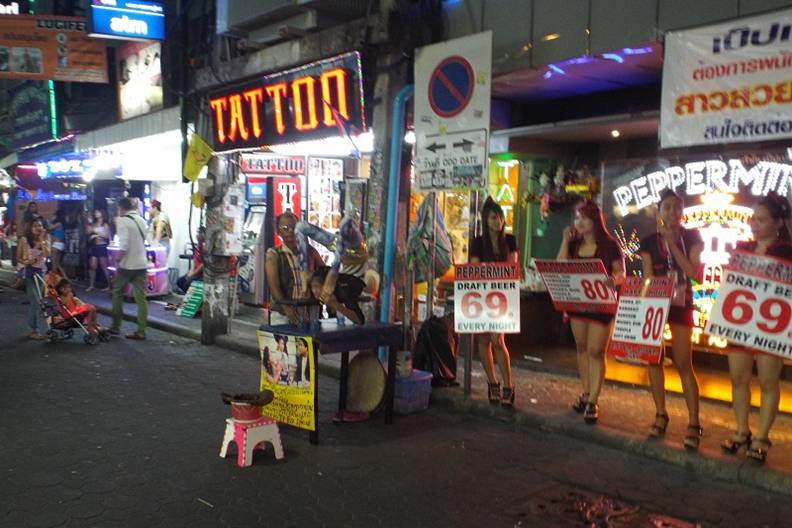 One of the things that used to put me off the gogo bars on Walking Street was the hefty prices that are sometimes charged in such places. Being a bit of a miser I've learned to pay a bit more attention to the promotions that are available to 'cheap Charlies' such as myself. As you can see, the Peppermint agogo has a promotional offer of 69 baht per draft beer. This is a great price and it is as cheap as you'll find in a Pattaya gogo bar. The line-up of girls advertising the offer wasn't too bad either – especially the lady on the left who was very cute!

Barfines always used to be more expensive here compared to other places too, but that standard rate of 600 baht seems to be the going rate here as it is elsewhere. Actually, my favourite gogo bar location, Soi LK Metro, charges a little more at 800 baht!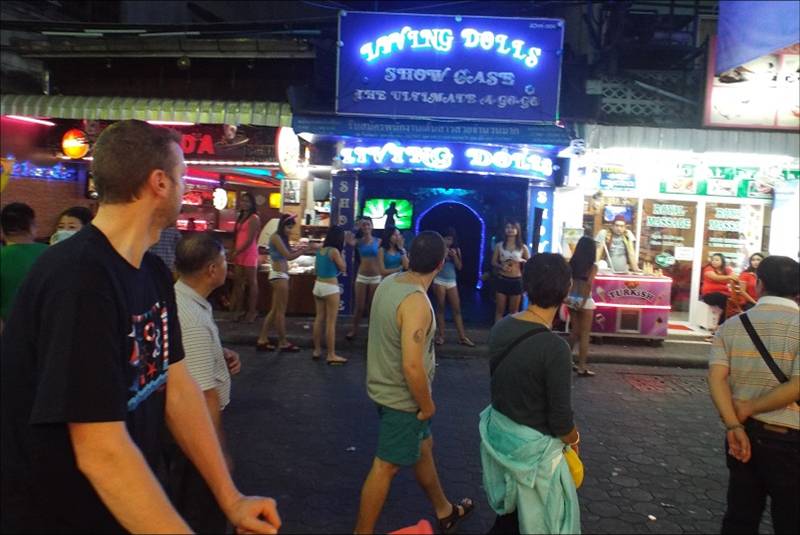 As I mentioned in my other 2015 report on Walking Street, there are a lot of 'gawpers' strolling along the soi these days. Just look at the sorry state of the guys walking past the 'Living Dolls Pattaya' gogo. They're like a bunch of Meer cats keeping look out for signs of danger! The men are not the sort of customers that used to stroll these parts a few years back… the guy nearest was actually pushing a pram!


Walking Street Pattaya Thailand; beer bars and music venues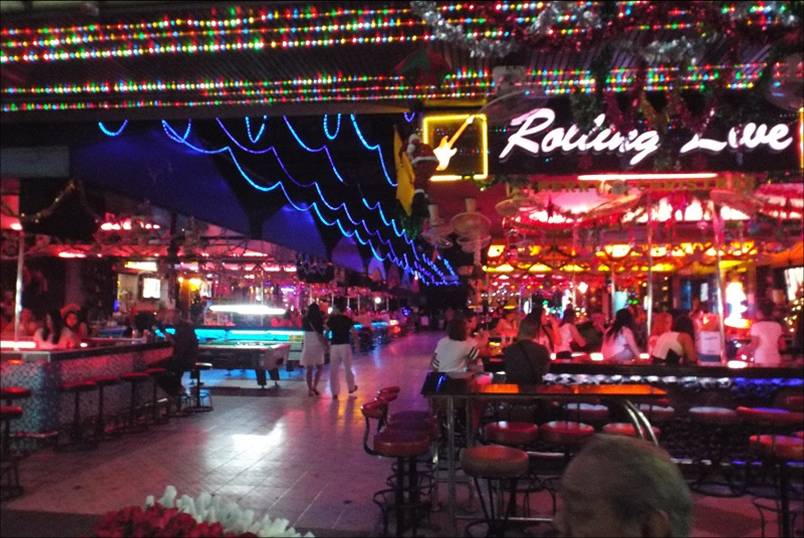 The beer bar complex above is one of two such complexes, both with the title 'Simon Beer Bar Complex'. This is the older of the two complexes, and somewhat less busy. The usual bar games are played here so I wandered in for few games of connect 4. I've developed a mean game in recent years and not being a regular at the particular bar I took the champion to school. She wasn't bad and obviously fancied her chances when she offered a 500 baht bet on who would win. She actually paid up too, but I'm afraid to report that I took pity on her and returned her money! I'm well aware that this sort of behaviour on my part could well result in my 'man-card' being suspended… I will take steps to ensure it doesn't happen again.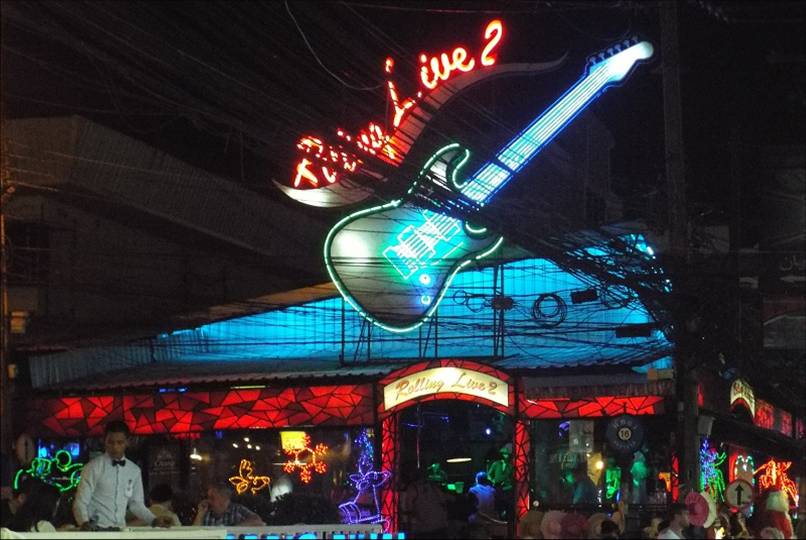 Music venues are becoming more popular in Pattaya these days due to the changing make-up of visitors. Where gogo bars might being struggling to attract enough trade, music venues always seem to have a sizable patronage. At the far end of Walking Street is the 'Rolling Live 2' which is one of the best. This is an old favourite of mine and I'm glad to report that it is still doing well. If you like a game of pool whilst listening to the music, there are a few tables available. As with most of the music venues, this one focuses primarily on rock music over the past couple of decades.

All in all, Walking Street is evolving into a more balanced mix of gogo bars, beer bars, restaurants and music venues. I'm certain that it will be around for a long time yet, but I suspect that the naughty bars might gradually decline in number here and move further inland.

Read more…

Go to the Main Walking Street Page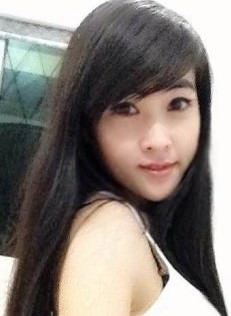 This lovely petite young lady, 28 years old and only 47kg, is looking for a western man to be her boyfriend. If you would like to meet up with girls just as lovely, you can with my:
Recommended Dating Sites: