Thai Oil Massage; relaxation assured!

The Thai oil massage, in Pattaya, is a personal favourite of mine and it is a massage that I recommend very highly indeed. It is a non-sexual massage but let's not beat around the bush, it is a massage that is very often the prelude to the happy ending massage! If you want to avoid this, your best bet is either to make it absolutely clear at the outset that there is to be strictly no sexual content, or better still, go with your girlfriend.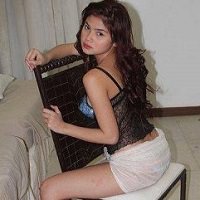 Massage in Thailand is a highly regarded practise and it is enjoyed by most people. You'll find that most Thai ladies have got some skill at giving a massage too. That's good news if you are considering a romance with a Thai lady!
My recommended dating site has got lots of Thai ladies looking for romance and many of them would happily give you a massage for free!

In my opinion, the Thai oil massage itself is the most relaxing massage that is available in Pattaya, or anywhere else for that matter (although I have heard that the massage in Vietnam is also very good). It is highly likely that at some point during your oil massage, you will either fall asleep or come very close to doing so.
My usual advice about selecting your masseuse also applies here, if you don't want the extra services, choose a masseuse that you do not find at all attractive. In fact, choose the oldest, least attractive, most overweight lady on the premises. If you don't, you might end up being massaged by a goddess and if that happens, you're just asking for trouble!
Pattaya is packed full of oil massage options...

Thai Oil Massage; what to expect

Before your Thai oil massage begins, you will need to strip naked. Don't worry though if you are shy about such things, you will normally find that there is a towel on hand to cover yourself up, and you might even be given a loose fitting robe to wear. That robe will need to be removed when, for example, it is time to massage your back. Even so, it doesn't have to be completely removed, so you should always be able to keep your tackle under wraps - that is unless your masseuse has taken a liking to you!
Unlike the traditional Thai massage, the oil massage is not even in the least bit uncomfortable.
As with most of the massage options, you can expect at least 60 minutes from start to finish and longer if you want to pay a little extra. The Thai oil massage is a total body massage. Your masseuse will start by massaging your feet and then gradually work her way up your body to your calves, your hamstrings, your back, your neck and your shoulders, finishing up on your head. She will ask you to turn over at various points so that both sides of your body get massaged.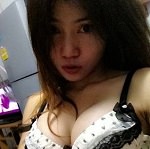 The Thai girls that you'll find on dating sites are usually quite happy to talk about massage, and it is a very good topic of conversation if you want to have some fun! Arranging a massage at your hotel is easy on my:
My favourite part is the back massage. The masseuse will put most or all of her body weight on your upper back, just beneath your shoulder blades. She will apply just enough pressure to force out all of the air from your lungs. Don't resist it, it is only momentary and you will soon inhale deeply.
The pressure applied during the Thai oil massage is very different to that applied during the traditional massage - it is much less severe! The pressure is distributed over a greater area of your body via her palms rather than her thumbs or elbow. She will also pick a less sensitive area of your body to apply the pressure.
Another major difference with the oil massage is that the masseuse will massage along the natural contours of your muscle structure rather than massaging at specific pressure points. It's down to personal preference as to which massage you prefer, traditional or oil, but my money is on the oil massage every time!

What to pay and where to go

Asking prices for the Thai oil massage vary from 200 to 500 baht depending on where in Pattaya you go - that does not include a happy ending massage. As always, you get better value if you steer clear of the main tourist areas between Beach Road and Second Road. Soi Buakhao is, once again, my recommended area for seeking out the best value.

On the other hand, if you are not particularly concerned by a few hundred baht, I would seek out a spa/sauna/massage parlour. These are my favourite as you get to unwind with a nice relaxing sauna (or steam bath if you prefer) before and after your massage. You can leisurely while away most of your morning or afternoon like this if you want to.
---
Also see: Happy Ending Massage

---
That's about all I have to say on the Thai oil massage, if you remember one thing, make it the advice about it often being a prelude to a 'happy ending massage'. If you are on your own, you will need to be ready to say no thanks when the time comes - that's assuming, of course, that for some reason you don't want to walk out of the place grinning like a cheshire cat!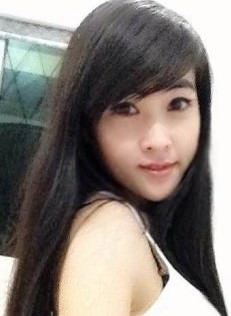 This lovely petite young lady, 28 years old and only 47kg, is looking for a western man to be her boyfriend. If you would like to meet up with girls just as lovely, you can with my:
Recommended Dating Sites: