Recommended Thai Dating Sites
Modern Thai dating sites do offer you a serious option for meeting lots of girls, and by that I mean girls of all sorts! Whether you are intending to meet someone special for a long-term relationship, or if you just want to meet up with lots of ladies on a casual short-term fun sort of basis, you can have lots of success here.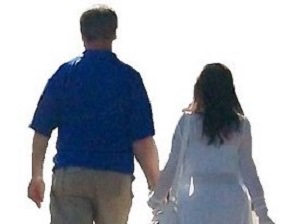 There are a few things to keep in mind when choosing between each of the Thai dating sites that are out there, and I've given a summary of my general thoughts below.
Also keep in mind that no matter which site you go for, you will be pleasantly surprised by the response rate you'll get. Compared to western sites, you'll most likely be inundated!

All good Thai dating sites should offer their members:

The ability to sign up for free and gain access to basic facilities
A cheap upgrade cost that allows full access to industry leading facilities
A high ratio of registered girls compared to men
A huge database of online members
A track record of success and reliability
With these factors in mind, I have three recommended Thai dating sites for you to consider. I should confess here that I do receive an affiliate commission from these sites for any sales that originate with me, but it doesn't affect my recommendations because all of them offer similar affiliate rewards – even the ones I don't mention.
The question still falls to me to find which ones offer the best user experience, and I'm pretty much of the same opinion that everyone else has - you'll be best served by the big sites (although I've added one smaller site to the list that will be of interest to a smaller selection of guys).
Happy hunting...

ThaiCupid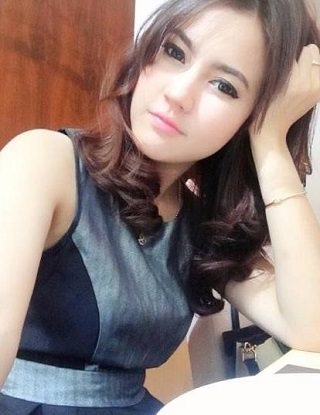 ThaiCupid is, in my opinion, the obvious choice for anyone who is seeking an online lady who is worthy of a serious relationship.
One of the reasons for that is that it fits nicely with my other advice about the sort of ladies who are most suited to serious romance with a westerner i.e. university educated girls located in or around Bangkok.

ThaiCupid attracts a lot of these ladies and for men who have little experience of Thai culture, I think that you will find it easiest to get along with these ladies.

This site is the oldest of the big sites and it remains a very popular choice.

The jury is out on which of ThaiCupid or ThaiFriendly (see below) is the larger site, but it makes little difference to the user since both offer a huge selection of eligible ladies.

There is a constant nagging concern that, with any of the mainstream Thai dating sites out there, you may fall into the clutches of a gold-digger… and this is certainly true. However, if you combine this site with the advice in my Thai Dating Cheat Sheet, you will be very well prepared to separate the wheat from the chaff!
A big selling point is the ease of using the interface on this site, and it has better filtering options that really help you to hone in on the girls that suit your dating criteria.

---
ThaiFriendly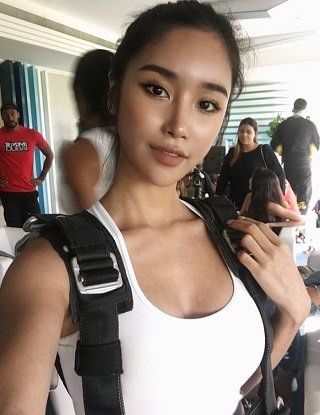 ThaiFriendly is the dating site of choice for many guys in Thailand who are looking for a brief acquaintance rather than a lasting romance. It is the perfect option for this sort of thing and there's even a limited messaging service available that allows members on a free subscription to contact the girls without upgrading to a paid membership.
Another big bonus in this site's favour is the simple way in which it separates ladyboys from girls. It is the only big site that offers this facility and, when you think about it, it is quite an important advantage...
Whether you wish to meet up with a ladyboy, or avoid them completely, it makes a lot of sense to have a separate section for ladyboys. ThaiFriendly does that, and it gets a big nod of approval from most users for doing so.
ThaiFriendly seems to attract a lot of ladies who are looking for a wealthy benefactor, but you need have no concern about that if you are determined to only enjoy casual relationships!
Be warned though... you'd better be 100% committed to the idea of staying single because if you are not, and you fall into the clutches of a Thai gold-digger, you'll be in for one hell of a ride :)

---
ThaiLoveLines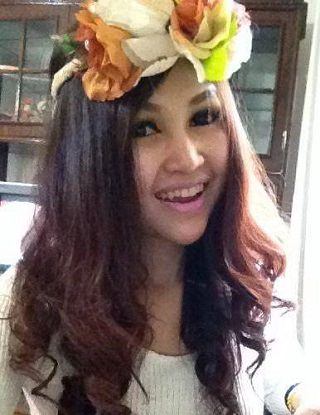 ThaiLoveLines was, at one time, my only Thai dating sites recommendation; that was at a time before ThaiCupid and ThaiFriendly cemented themselves as the main players in the industry.
I do think that ThaiLoveLines has a few selling points that keep it in contention with the other Thai dating sites though. For one thing, I suspect that it is a little less targeted by the online gold-diggers because it is quite a lot smaller than the other big sites – meaning fewer targets for the bad girls.
Gold-diggers ply their trade by building up as large a pool of benefactors as possible, and most restrict their time and efforts to the larger sites since that is where the most westerners are to be found.
With ThaiLoveLines you tend to find that there is a larger body of more mature Thai ladies, many of whom are quite traditional in their customs. This should appeal to those guys who want a complete break from western culture, but you should be aware that getting to grips with Thai culture is not an easy task at the best of times, and it will be harder with a traditional lady than a university educated girl from Bangkok.
ThaiLoveLines is a slightly cheaper option than the other two if you are looking for a fully paid membership, but you are less likely to have success with a free membership here since you will probably need to put some extra time and effort into finding the perfect girl here.
In a nutshell, if you want to meet a mature, traditional lady, whilst avoiding as many potential gold-diggers as possible, then ThaiLoveLines is well worth a look.

---
Bonus Tips about Thai Dating Sites

There are some other good Thai dating sites that didn't make my list, but I have less experience with them and can't really comment on them.
Whatever you do I strongly urge you to avoid, at all costs, any site that charges its users by the minute or by the message. These are very dodgy sites and you could easily find yourself communicating with someone who is paid to keep you on-site for as long as possible, causing you to rack up a very expensive bill!
All reputable online Thai dating sites charge a cheap fixed rate fee for access to the full range of their services, which allows you to use them as much or as little as you like during the period of your subscription, without any extra charges.