Soapy Massage & Happy Ending Massage

By
John from Scotland

The soapy massage is the happiest of all happy ending massages. I'm a happy sort of bloke, but I'm always happier, and cleaner, after one of these. The 'happy ending massage' is, of course, available in just about every country you can mention but there is only one country that I know of where, after the massage, you will walk away feeling like all your birthdays just came at the same time, and that's Thailand! They call this place the 'land of smiles' and brother, they ain't kidding!!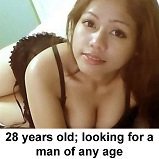 If you've never had the good fortune to have found yourself in Thailand, or more precisely, the main tourist areas in Thailand such as Pattaya, Phuket, Koh Samui and so on, the whole Thai massage scene might seem like something of a mystery. What I can tell you is that this is one mystery that you will definitely be glad to have investigated should you ever get around to it. Massage in Thailand is a serious business!
I must admit that before I had ever received one, I already had some pre-conceptions of the whole Thai massage thing. Throughout the Western world, massage, and especially the dedicated massage parlour, is thought of as being a front for prostitution. Come to think of it, Thailand in general has also got something of a reputation in that field. The two together form a marriage made in heaven!
I am aware that there are lots of purely professional massage establishments around where massage, and only massage, is on the menu. But, in the main tourist areas, you've got to do some serious research if you want to find one! Pattaya and the rest is geared to us tourists and there is no shortage of us that enjoy walking away from a soapy massage, or other happy ending massage, with a dirty great big smile on our faces... the soapy massage provides that with interest!
The standard happy massage usually takes place in a large room that houses lots of massage benches. Separating these benches, more often than not, is nothing more than a curtain that draws around the massage bench - similar to the curtains that get drawn around hospital beds during an examination. That's where the similarities end, the treatment that you will get in a Pattaya massage parlour is definitely more pleasurable than anything on offer from a hospital, and that includes bed-baths from young nurses if you've had that pleasure!

Getting back to the massage, the experience is not an entirely private encounter. Even if you declined any 'extra' service offers, there's a good chance that someone else in the room might have fallen victim to temptation, in which case you are going to end up hearing all that's going on (the masseuse is unlikely to be silent even if the customer is!). Call me a weirdo if you like, but I prefer a bit more privacy. That's another reason why I like the soapy massage best. It's all done in a private room with you and your masseuse, so there's no need to worry about making a noise!
Now... being the fine upstanding member of society that you no doubt are, you might find all this to be just a bit off-putting. That can be a real problem, especially in Pattaya, if you don't know your way around. You might even decide to give up on the whole massage idea. Don't worry, even in Pattaya there is a strictly professional 'massage only' shop on Soi 13 (also called Soi Diana) off 2nd Road. It's called Eden Massage and I hear it is very good. I wouldn't know myself as I'm afraid I fall somewhat short of being able to call myself a 'fine upstanding member of society' when it comes to happy massage.
Most of the things that you would expect to be available from a house of ill repute are usually on the menu in most massage parlours. I don't like to haggle over prices for these things, if I'm not happy with a price offered I walk away. I always think that getting a drop-down price will mean getting a lower standard of service too, but who knows? Overall, a happy massage or two, in all its forms but especially the soapy massage, is always on my list of 'stuff to do' whenever I'm in Thailand. They have provided many happy memories on those cold winter nights back home!
Editorial Note

Haha, yes... I know a good few fans of the massage services in Pattaya and they all agree that the soapy is best. My Happy Ending Massage page has more details.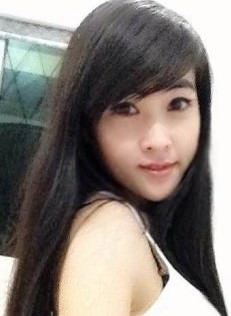 This lovely petite young lady, 28 years old and only 47kg, is looking for a western man to be her boyfriend. If you would like to meet up with girls just as lovely, you can with my:
Recommended Dating Sites: