The Sexy Thai Massage Happy Ending

Sexy Thai Massage in Pattaya background; a happy ending massage in Pattaya is about as common as a bottle of beer. The Thai adult massage industry here is, I think it's fair to say.... fully developed. In fact, that's probably a bit of an understatement. Pattaya is world famous for its naughty nightlife, and the happy ending massage is world famous in its own right. Put the two together and you have a recipe for something of life-long odyssey of hedonistic excess - that's if you like that sort of thing.... obviously!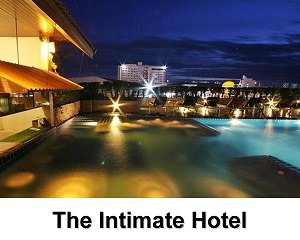 You can easily arrange for a masseuse to come visit you at your hotel in Pattaya, but it's best to make sure you are staying at a guest friendly hotel. Either of these two hotels should do nicely:
Sabai Resort - cheap and very good
The Intimate Hotel - excellent value
Since Pattaya's modern tourist-focused development kicked off in the early 1960's, adult massage services have always formed part of the draw that brings visitors to this beach resort.


The first mass tourists were American GI's looking for rest and recuperation during the Vietnam war; what better way is there to get R&R than to indulge in a little (or a lot) of sexy Thai massage.

Everyone is seen as a potential customer!

Sexy Thai massage is now so rooted in the core services of Pattaya massage parlours that customers with perfectly innocent intentions get offered 'extra favours' all the time. I myself, with my wife accompanying me, have visited a fairly respectable looking Pattaya massage parlour only to be offered an extra at the end!
I ask you, what nutter in the world would have agreed to anything extra from a Thai masseuse with nothing but a curtain and a few yards separating him from his wife? It's not as though the masseuse could have mistook my wife for my sister or something - she's Thai and I'm white! And it's not like they didn't know we were together, we've passed the shop together hundreds of times?!!?!
No.... in case you are wondering - I did not accept her offer! Just wanted to make that point absolutely clear! I've no objection to this sort of thing, but there's a time and a place!!


What's on offer?

This is the first question that occurs to newcomers to the happy ending massage. The answer is that it depends.
It depends on the particular masseuse to decide what she is willing to offer, and that will depend partly on the appearance and hygiene of customer too. She's human after all; if you look like a walrus and stink like a dead skunk, don't expect her list of services to extend far beyond a four letter statement to the effect of 'go away'! That said, you would have to be a particularly unfortunate individual in the aesthetic department to get turned down by all masseuses. Just take care of your personal hygiene and you should be allowed to play with the same toys as the other kids!

The list of services includes all the standard services that you would expect, but it varies per masseuse as to what she in particular will offer. Make sure you wear protection against disease. The masseuse will probably insist on it, and if she doesn't, what does that tell you about the risk?
You might be looking for something a little more adventurous, if so, there are some fetish type parlours here and there that might be what you are looking for. I'm not too clued up on these though, so a separate internet search might be an idea for that one.


Sexy Thai Massage; final thoughts

The sexy Thai massage happy ending has been around for a long time and there is no sign that it is going to disappear anytime soon. With the Thai adult massage in Pattaya so firmly embedded, it will remain a favourite attraction for Pattaya's traditional, single, middle-aged, male tourists.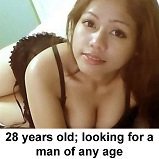 The prices of these services can sometimes exceed customers' expectations though. At the risk of repeating what I've said on other pages, always agree a price first, and consider the online dating option at my recommended site - there are plenty of willing ladies out there that are ready to give you a free massage... and more!

Return from Sexy Thai Massage to Pattaya Massage


Return to Pattaya Adventures homepage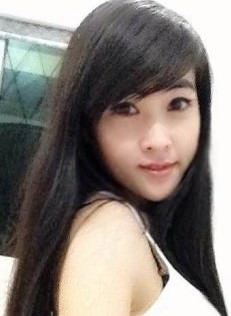 This lovely petite young lady, 28 years old and only 47kg, is looking for a western man to be her boyfriend. If you would like to meet up with girls just as lovely, you can with my:
Recommended Dating Sites: