'Retire Thailand'; why are you waiting?

Retire Thailand; is it still a cheap alternative? I think it is fair to say that living in Thailand was pretty much my objective as soon as I had visited the place for the first time. Expat life in Pattaya is of a very high standard and even with exchange rates being much worse than they were in the glory days of the 1990s and early 2000s, the cost of living is still hard to beat.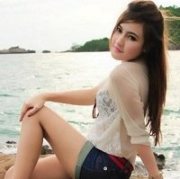 If you want to date a sexy, younger Thai lady that you can put your trust in, don't go looking for her at a bar... Thai bar girls can be lovely, but they're not great at loyalty! It's a much safer option to give online dating a try at my:
Things aren't quite as cheap as they once were, but they are still cheap by Western standards and getting by really doesn't take that much money. It is still perfectly possible, right now, to enjoy a relatively high standard of living on a relatively small amount of money.
Retire Thailand; how much will it cost?

For a single person, something like 40,000 baht per month is enough for all your needs. If you are a small family, you'll probably need to raise that amount to around 60,000 baht per month. These amounts should take care of your accommodation costs, travel costs, food and toiletries, clothing, school costs, healthcare etc and still leave enough for you to go out and enjoy yourself from time to time.
However, these amounts are the minimum, to really enjoy yourself you will need a bit more. If you already have net assets that you could cash in for around 6m to 9m baht, the Thailand retirement dream is already a viable option for you provided that you are able to spot a good investment that can make a decent income.
Political correctness, work pressure, family responsibilities... sod it all and retire!
Take the classic example of property investment; a property portfolio in Pattaya can easily make an annual 10% gross return in rental income alone. If this interests you, make sure you buy your Thai property at a competitive price. To see my advice on this, have a look at my Property advice.  Added to that, property values are likely to increase over time which means you should be able to charge more rent over time - it's a good way of inflation proofing your income. Obviously, if property values increase at a higher rate than general inflation (as they usually do), you can make even more money.

Retire Thailand; why not retire somewhere else?

If you are thinking of choosing the expat life, you might be considering Thailand retirement against a number of possible alternative destinations. Why go for the 'retire Thailand' option? I've already mentioned the low cost of living, but there are a number of other good reasons to weigh up in your mind that I think will make living in Thailand your preferred option.
For starters, there is the weather and climate in Thailand which is hard to beat. Pattaya weather tends to be even better than in other areas of Thailand. You basically get three seasons. From March though to July it is hot and humid. From July through to November it is hot and rainy (though most days are still sunny in Pattaya). Finally, from November through to March it is absolutely glorious - warm and dry, not too hot, and without the humidity!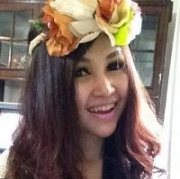 Contrary to popular opinion, Thai girls make excellent wives if you choose wisely. But don't select a long-term partner from a tourist area and hope for the best, it's far too risky. There are much better opportunities on my:
Secondly, there is the infrastructure in Thailand. Compared to most other countries in South East Asia, it is good. Road, rail and air connections make it a simple matter to get from point A to point B.
Third, the food in Thailand is delicious and compares very favourably against other South East Asia countries. If you choose to live in Pattaya, you have a wide variety of options in front of you. Because of the international visitors that come to Pattaya, it has a truly international cuisine on offer.
Fourth, if you choose Pattaya as your retirement destination, you will find a well developed expat community already in existence. If you speak English, you will find that communication here is very simple compared to alternative destinations you might be considering.
Fifth, there is the nightlife, bars, restaurants, girls, massage and so on that I've covered in other sections of my website!

All in all, the 'retire Thailand' option seems to me to be far better than the 'retire elsewhere' option. For a lot of the points made, Pattaya is the place to be within Thailand.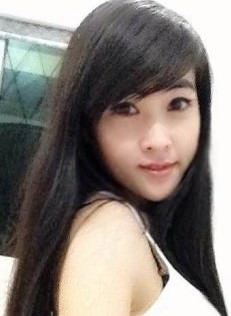 This lovely petite young lady, 28 years old and only 47kg, is looking for a western man to be her boyfriend. If you would like to meet up with girls just as lovely, you can with my:
Recommended Dating Sites: