Pattaya Updates; Scams against Tourists

Pattaya Updates intro: There are lots of scams to be aware of; here is the latest information on the most persistent trouble areas.

Jet-Skis – This scam is by far the most well known con job. The worrying thing is that, despite ongoing assurances from the Thai authorities to end this scam, nothing has changed for a number of years now.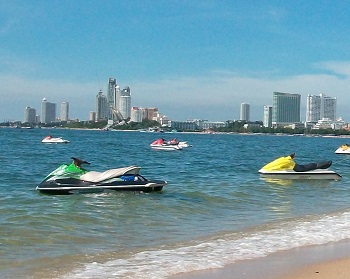 Basically the scam works by letting you hire a supposedly damage-free jet-ski only for damage to be found on its return. The dangerous thing is that, if you don't agree to the scammers demands, you'll be threatened with violence. The demands, for repair work, that they will make usually start off in the 30,000 baht range although it is typical that they will come down to around 20,000 (which is still a very expensive scam if you get caught up in it). These figures are just averages though, there is a current story being reported in the local news of 113,000 baht being extorted from 5 Russian tourists!

It has also been reported that these scammers have used Police impersonators at the scene of the scam! They have friends that will turn up on the scene in Police uniform and tell you that if you don't pay up then harm will come to you. Even more alarming is the possibility that these guys are not impersonators at all and are actually genuine officials that are in on the act (the recent scam involving the 5 Russians involved genuine Municipal Officers)! It's a sad situation that the authorities have been unable, or unwilling, to put an end to this nonsense as it has long been a very ugly blot on Pattaya's image.

At one time you might have gotten away with doing a thorough inspection of the jet-ski before hiring it, and taking pictures of it to highlight its condition before use. These days that tactic is more or less useless and could even work against you. The scammers have started using water soluble paint that looks fine on dry land but which will dissolve during use in the water. You then have pictures of a seemingly damage-free jet-ski before you hired it and the scammer will use that against you.

I'm guessing that anyone who is aware of this scam will act sensibly and stay well away from these jet-ski operators and their antics. However, if you are undeterred then I have one piece of advice for you. If the operator starts his rubbish about damage to the jet-ski you should immediately call the tourist police to intervene on your behalf. They are easily contacted on the local telephone number 1155. It might be an idea to pretend you are calling someone who has access to your money; try to appease the scammers as best you can until the Police arrive, but don't agree to any specific cash amount.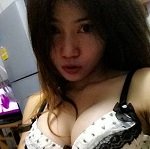 There are tens of thousands of Thai girls searching for romantic adventures with western men online. You can easily find good-looking girls for casual sex and fun times, or someone suitable for something more serious on my:


Other Common Pattaya Scams

Motorcycle hire - Although less frequently reported, there is also a risk when hiring a motorcycle. There are lots of places were motorcycles are available for rent at a low rate, typically as low as 200 baht per day, but it will be much more expensive if you rent from a scammer. I have personally rented motorcycles myself without any trouble, but that doesn't mean much, there is still a significant threat.

Photographs – You'll be offered to have your photo taken, perhaps with a lady friend in the frame, many times by the local street hawkers but you should be sure to agree a price for the photo before it gets taken. If not, a photo that costs next to nothing to take is likely to cost you 500 baht or so.

Hotel Prize Win – Beach Road is home to some scammers that will try to stop you with a questionnaire and scratch-card or something similar. You are guaranteed to be a winner of a top prize which causes all sorts of excitement. There's usually a Thai girl who gets all excited because she gets a cut of your 'reward' if you accept it (preying on your good-nature and reluctance to deny this poor girl her share). Don't fall for it, it is a scam and the girl is in on it.

Designer Clothes – Everyone knows that the market stalls are full of fake designer clothes but there are some outlets that will want to charge you as though they are genuine. Just smile and walk away from any silly prices that you might get quoted. If you are buying from Central Festival (a huge multi-story shopping complex) then you will get genuine products, but market stall don't have genuine products, so don't get scammed.

Airport Taxis – Never accept a taxi offer from one of the touts that litter the International airport, they are scammers. They will charge you a lot more than the meter rate that you will get from a proper taxi. Also be aware that the official taxis sometimes want to switch the meter off; if they do you should agree a price upfront and make sure that it is direct via the motorway. 1,500 baht is reasonable for a taxi from the airport to your hotel in Pattaya.

Bar Girls – All the usual tricks apply here; you'll need to read my entire 'Pattaya Girls' section to fully prepare yourself against the many scams.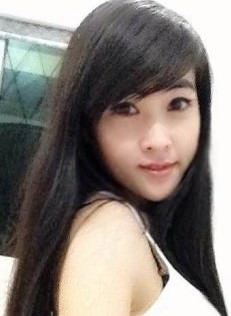 This lovely petite young lady, 28 years old and only 47kg, is looking for a western man to be her boyfriend. If you would like to meet up with girls just as lovely, you can with my:
Recommended Dating Sites: