Pattaya Property Investment Options
I gave details about the advantages offered by the Pattaya property market in my eBook about Thailand Property Investment, but I stopped short of offering any real-life examples. With that in mind I thought that some extra details might be of interest to anyone who is considering a purchase. First up, let me briefly restate why I believe that Pattaya is the correct place to make an investment rather than the any of the other alternative options.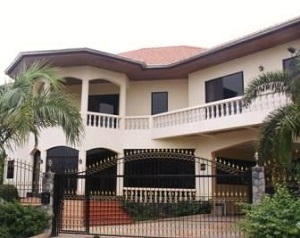 In a nutshell, I believe that whilst the yield (annual income divided by purchase price) that can be expected from a buy-to-let property in Thailand is similar in all of the main tourist areas i.e. Bangkok, Pattaya and Phuket, the big selling point of Pattaya property investment is that the city is a firm favourite of visitors from three of the four 'BRIC' countries (Brazil, Russia, India and China). There are no prizes for guessing which three I'm referring to… if you've been to Pattaya you'll know instantly that I'm referring to Russia, India and China.
What has interest from these countries got to do with me, you might ask? Well, they have everything to do with you as an investor because these countries are rapidly industrializing and their growing wealth has led to a huge increase in demand for international property. Russia, which is the most developed of the three, is already a major investor in the Pattaya property market. You may recall that in 2014 the Russian Rouble went into meltdown on the international money markets; the aftershock of that on the Pattaya property market was considerable.

Russian investors started pulling out of investments because, in terms of Roubles, the cost of property suddenly became much more expensive. Other Russians, on the other hand, who already held properties in Pattaya, found that they could sell up for a big profit because, after selling up they received their payments in terms of Thai Baht and then were able to exchange them for a lot more Roubles than they would have got before the Rouble collapsed.

The effect was to leave an oversupply of Pattaya property in the market, and simple supply and demand economics led to falling property prices. Prices are still low today, but in the long-term the Russian economy will recover, China will continue its impressive growth, and India will emerge as a major economic powerhouse in the world. None of this is controversial, it is simple economic fact, and the implication is that Pattaya property prices i.e. capital gains are highly likely to rise very significantly in the years ahead.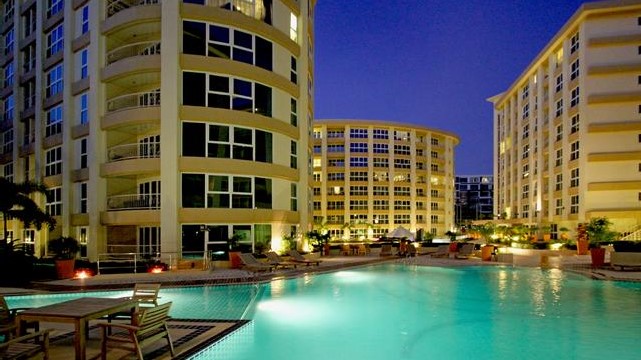 Small, cheap, Pattaya condominium units are the best investments...
Of course, it may be that these foreign investors also develop an equal taste for Bangkok property and Phuket property, I don't have a crystal ball for that but I can tell you that Pattaya is already a firm favourite, and is best placed to absorb a disproportionate share of future investment. This reasoning forms the basis of why I'm recommending Pattaya as the best location in Thailand to make an investment.

At this point I want to make it perfectly clear that I'm not suggesting that you need to make your home in Pattaya, only that it should be on top of your list of places for potential investments. I fully understand that not everyone likes Pattaya, it seems to be loved and loathed in equal measure, but business is business and you really shouldn't allow your own personal preferences to influence a financial decision.

The good news, if you wish to live in a different part of Thailand, is that you are perfectly able to do so whilst maintaining your investment portfolio in Pattaya.

Pattaya Property; what to invest in...
As pointed out already, the choice of where to locate your home is utterly independent of the decision about what part of Thailand is best for property investment, but even if you do choose to live in Pattaya, I do not advise you to purchase a home there. That might sound a little strange but read on, there's method behind the madness…

I have researched the Thailand property market in all of the main tourist areas and I have discovered one trend that holds true no matter where you go i.e. it is the small, cheap, condominium units that offer by far the best investment returns in terms of rental yields. I've already explained that Pattaya is my tip for capital gains, so now I want to look into rental yields.

To illustrate the point, I have put together some examples that I've taken directly from the current Pattaya property listings on the market as I write this report. I challenge you to conduct your own research on this and prove me wrong on what I'm going to divulge.

I'm going to show you that the rental yield that can be earned from smaller condominium units far exceeds that from larger condos or houses. For pictures and details of the properties that I discuss below, just click on the relevant links:

Example 1; THB 7,750,000 (Condo Unit, 108 square meters, central Pattaya)
This is a luxury condominium on a development that is well located in the middle of the city. As it happens, the very same property is available for sale or rent, and the fee that you will be asked for is 45,000 baht per month if you choose to rent rather than buy.

Example 2; THB 2,100,000 (Condo Unit, 35 square meters, central Pattaya)
This is an entry-level studio apartment in a development that is similarly well located right in the middle of the city. A second condo, in the same building with the same 35 square feet, is available for rent at 15,000 baht per month.

Example 3; THB 1,000,000 (Condo Unit, 36 square meters, Jomtien)
The asking price for this property is a fairly typical 1m baht given its size and location. There is also an identical second property in the same condominium block i.e. same floor space, same layout, same fixtures & fittings, that is available for rent at a monthly asking price of 12,000 baht.

Now, obviously there will be negotiations on all selling and rental prices, but there's no reason for that to necessarily alter anything for comparison purposes. Additionally, when calculating the potential rental yield on any of these properties, you need to account for occupancy rates i.e. times when the property is vacant and earning no rental income at all. Again, that doesn't change anything for comparison purposes at this stage. With that understood, let's compare the potential yield offered by each Pattaya property example were you to buy it and then put it up for rent:

Example 1 gives an annual yield of 6.97% (45k x 12 divided by 7.75m x 100)
Example 2 gives an annual yield of 8.57%
Example 3 gives an annual yield of 14.40%

In other words, in terms of potential rental income, Pattaya property 3 wins by a landslide. You'll find that this trend is repeated up and down Thailand; smaller, cheaper, properties tend to return better yields.
You can't really own a house, but you can own condos and rent a house...
Think of it another way, you could a) purchase four small, cheap, condo units for a total of 4m baht, and get a rental return of 48,000 baht per month from them or b) you could purchase one luxury condo for almost 8m baht and earn only 45,000 per month. You tell me, which is the better investment?

Similarly, if you want to live in a luxury apartment, why pay nearly 8m baht to buy it when for 4m you can generate enough rental income from cheap Pattaya condos in order for you to rent the luxury apartment?

The implication here is clear for anyone that wants to live in a luxury property in Thailand – don't buy it, rent it. Purchase a range of small, cheap, condos and reap the rewards of a large rental income. In effect, you can use this strategy to live in a much larger and more luxurious property than you could possible afford to purchase, the only difference is that you won't own the place where you live, and that comes with all sorts of additional advantages. The flexibility to just up-sticks and move to a different location is one obvious advantage.

If you think about it, the analysis above should be music to the ears of anyone who wants to live in Thailand in a house rather than a condo. I don't advise anyone to buy a house in Thailand because you are not legally allowed to own the land that it sits on. You'd either have to rent some land and build a house on it, or buy the land in a Thai person's name – I really can't advise you against this folly strongly enough! If you go with my Pattaya property investment strategy you'll go a long way towards protecting your long-term financial interests, and you'll rent the house of your dreams rather than buying it!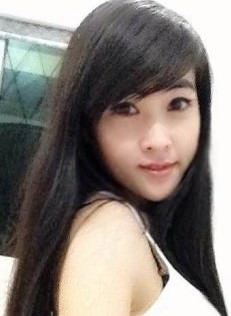 This lovely petite young lady, 28 years old and only 47kg, is looking for a western man to be her boyfriend. If you would like to meet up with girls just as lovely, you can with my:
Recommended Dating Sites: