Pattaya Guest Friendly Hotels
I've given some recommended Pattaya guest friendly hotels on a number of the pages on this website and the recommendations I've given are quality options, they are mainstream hotels with a relaxed attitude about their customers bringing back additional people for an overnight visit. You can, of course, bring extra guests back to any hotel but there are a growing number of hotels in Pattaya that will charge you some extra cash for the privilege.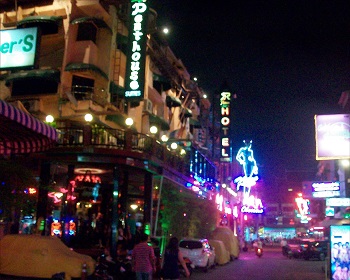 Naturally, if the room is booked for two at the outset then there's no problem and no extra charge, it's only when you make a new friend on the night and take her back to the hotel that the whole 'guest friendly or not' policy comes into effect.

For regular visitors to Sin City who know all about Pattaya guest friendly hotels, there may be some surprise that I have not mentioned, until now, the
Penthouse Hotel.
The reason is because this option is not exactly mainstream… it is a 'specialist' hotel and is geared towards the needs of a select audience. Basically this place is extremely liberal in its ideas about adult fun. If you are thinking of taking your partner to Pattaya to indulge in some adult fantasies involving other people, you'll most likely bump into some like minded guests at this hotel. This place is not suitable for families and they don't actually accept guests with families due to the nature of the adult theme they offer.
There are two gogo bars located right next to the hotel and I believe that the hotel owners have now bought them both and integrated them into the same business. One of the gogo bars is called the Kitten Club and the other is called Obsessions; the former employs girls whilst the later is for ladyboy enthusiasts. In either bar you'll find dancers that are happy to entertain couples as well as singles.

As far as location is concerned, it is good news all around. You'll find the hotel located between Beach Road and Second Road on Soi 13,3 – from this location you are with easy walking distance of Walking Street and you're just a stone's throw from all the pick-up taxis on Second Road meaning that you can easily get to whatever part of Pattaya you are interested in.

I won't tell you that I've stayed at the Penthouse hotel personally and so I can't make a personal recommendation but, judging from the feedback that has been provided on the
Pattaya Penthouse Hotel page at Tripadvisor,
it looks like the standard of service is very good.
If you prefer to stick with more mainstream Pattaya guest friendly hotels, my recommendations are:
Sabai Resort, North Pattaya - cheap and very good
Eastiny Plaza, Central Pattaya - cheap but good
Siam Bayshore, South Pattaya - expensive but classy
Pattaya Guest Friendly Hotels; go to Blog Page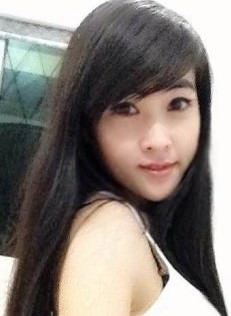 This lovely petite young lady, 28 years old and only 47kg, is looking for a western man to be her boyfriend. If you would like to meet up with girls just as lovely, you can with my:
Recommended Dating Sites: