Pattaya Gogo Girls

(Fun behind the curtains)
The Pattaya gogo girls sit at the top of the food-chain in the bar-girl world. In terms of their confidence, curves and overall physical beauty, they are the best of what is on offer. This is the perception at least, and in most cases (not all) it is true.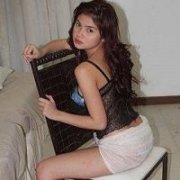 Modern technology is having a big impact on the bars in Thailand... the best girls have always been reluctant to work in bars for fear of being seen by someone from their hometowns, but there are lots of girls online at:
To get a job in a good gogo bar, a girl needs to pass a much more stringent physical appearance test compared to getting a job in a beer-bar.
Within the working-girl fraternity, any girl that works in a gogo bar commands a certain respect for being seen as the best of the best at what they do.
For a whole host of reasons, not just their physical beauty, Pattaya gogo girls can find far more customers in a typical day than the other working-girls can.
People go to beer-bars for all sorts of reasons e.g. to watch football, to listen to music, to chat with friends and so on. But when it comes to gogo bars, they are usually there for a very different reason!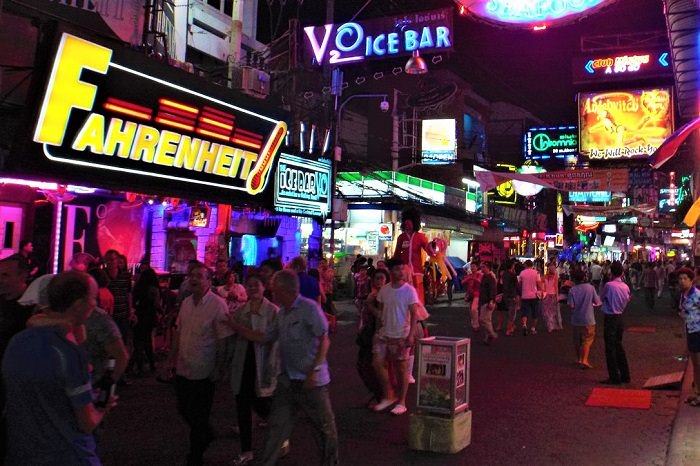 Walking Street has the largest number of gogo bars.
The customers that you find in these venues are usually more hardcore 'primed' customers, and they are more likely to want the company of a girl. These customers are also more likely to want a fairly brief encounter rather than a full-on holiday romance.
All this means that, for the girls working in these establishments, a different game-plan is needed if they are going to maximize their incomes.
On my main page about Pattaya girls, I explained how beer-bar ladies often give the girlfriend type experience. But what about girls from a gogo bar, can you expect to receive the same measure of customer care from them? Read on.
Think about it for a moment…
The typical beer-bar girl is usually hoping for a long-term relationship with you, and she is placing her bets on being able to convince you that she is girlfriend/wife material. That's a much harder trick to pull off after dancing around, displaying all her bodily charms to anyone that cares to look at them!
That being the case, you tend to get more of a short-term business type experience with Pattaya gogo girls, and that is not really the sort of thing that most customers are hoping for when they part with the higher fees commanded by these ladies.

Pattaya Gogo Girls – Financial Strategy
Since a gogo girl can get relatively more customers in a day, and since the price is much higher... roughly double what a beer-bar girl asks per 'short-time' (which is still much cheaper than in other places e.g. Bangkok) her strategy is to entertain as many guys as possible in a short a time as possible.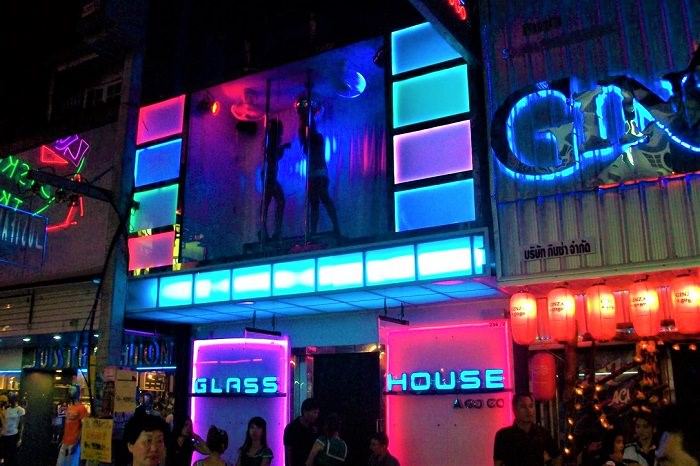 Glass House a-go-go on Walking Street.
It is not uncommon to see a gogo girl on stage one moment, off with a customer the next, and back on stage within an hour. If you have seen a girl that you like, but she has already gone off with someone else, don't worry…
…you haven't lost your girl, you've just lost your turn!
These girls can easily get 3 or 4 customers per night (more during the high season from the start of December through to the end of February), and her earnings per month can easily top the 100,000 baht threshold.
That is not bad money at all for Thailand. If she had previously worked in a beer-bar, she may also have built up a few overseas 'sponsors' who are sending her regular cash on top of that.

Advantages & Disadvantages
I've mentioned already that the quality of the service that you get from Pattaya gogo girls compared to the beer-bar girls is usually a little more business-like; obviously every girl is unique and so service standards do vary, but in general the standard of service is not as good if you are looking for a little enthusiasm from your chosen lady.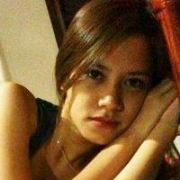 Modern technology is having a big impact on the bars in Thailand... the best girls have always been reluctant to work in bars for fear of being seen by someone from their hometowns, but there are lots of girls online at:
Her general confidence will mean that she can talk a really good ball-game whilst you are sat with her in the bar, but once you are horizontal the girl will rarely deliver the delights that you will have been led to expect.
Her game-plan now is to get you sorted out ASAP so that she can get back to her bar in search of her next customer and her next payment.
Pattaya gogo girls can be a bit cheeky too…
Whilst many beer-bar girls are often shy to ask for money, you sometimes need to pay a gogo girl upfront. After she delivers a rather poor service, and starts to pack-up her things with some immediacy, she probably won't hesitate to suggest that a sizable tip is in order too!
The news is not all bad and there are some advantages to Pattaya gogo girls.
As already mentioned, they tend to be the best looking girls available and you certainly get to see the merchandise before you buy.
If you just want a brief encounter then these girls do deliver the goods even if it is a bit rushed. There's also a significant advantage with these ladies in that getting away from them is easy to do – beer-bar girls can be positively clingy in comparison!
If money is not a problem for you, you can still get a quality service if you go for the 'long-time' option i.e. you take her out of the gogo bar and spend the whole night with her – or even a few days.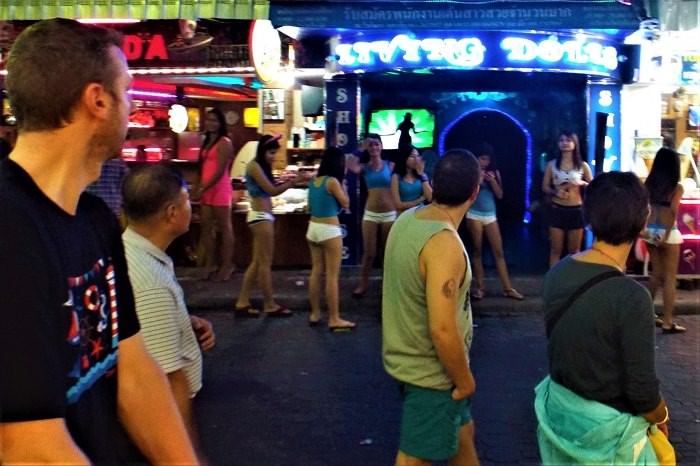 Living Dolls Showcase, on Walking Street.
This is not guaranteed to deliver the girlfriend experience, so it's advisable to spend a bit of time talking to her to get a feel for whether or not she would be good company on a long-time arrangement.
Taking a gogo girl long-time will be expensive, but I think that if she is well paid she'd probably prefer to get a few days out of the bar and go off with you.
She might even revert to the beer-bar strategy and start trying to make you fall in love with her, which means you could be in for some fun! If she does try that, whatever you do, don't fall for it. It is a recipe for disaster, and an expensive disaster at that.
Where to find the sexiest Pattaya Gogo Girls
There are gogo bars dotted around Pattaya in most of the nightlife hotspots, but I think that the most attractive girls tend to work in the bars near:
I've found that the gogo bars which are actually on Walking Street aren't the best, although there are exceptions. The bars on the side streets joining Walking Street are very good – especially Soi 15.
Soi LK Metro is smaller but the concentration of gogo bars is higher, and they are all worth a look. In fact, it's a good idea to pop your head inside a number of bars before settling on one. They are free-entry so it makes sense to find a line-up of ladies that you like before taking a seat.
A good place to get a gogo girl type experience in Pattaya during daylight hours is:
The bars there are sort of halfway between a beer-bar and a gogo-bar. Short-time is the standard service on soi 6, and the prices are much lower than in a gogo bar.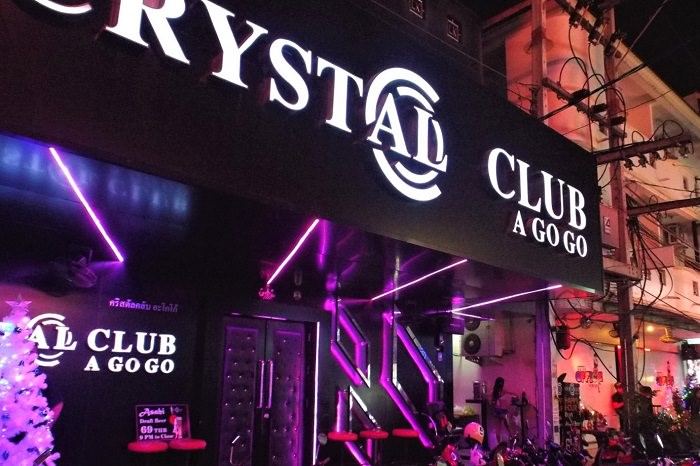 The Crystal Club on Soi LK Metro.
Questions & Answers
What are Pattaya gogo girls?
I may as well start with the most basic question of all, since the term 'gogo' is not commonly used in some parts of the world it might be a little unfamiliar to some readers.
In short, a gogo girl is a stripper of sorts. At one time these girls would perform nude as standard but this is not always the case these days. Some of the girls do nothing more than a sort of shuffle whilst on stage, and there may be a dozen or more doing this in front of an audience of a hundred or so guys.
In some of the better bars there are various performers who come on stage in between the standard shufflers. Acts vary in the degree of eroticism, and some are quite tame whilst others have crossed the line as far as the law is concerned and even shown live sex acts…
Pattaya gogo girls are usually all available for take-out, but the girls that perform the specialty acts might not be. Any girl who wears a number should be available, and all you have to do is quote that number to a waitress and the lady of your choice will come and speak to you.

Gogo bars are more extreme than beer-bars; how do shy, quiet girls, from poor rural areas end up on stage?
Any girl that performs on stage in a gogo bar is no newcomer to the sex trade. You should keep that one fact in your mind because the implication is that Pattaya gogo girls have had long-term exposure to a line of work that changes a person's character.
What may once have been a sweet, innocent, good natured lady from a sleepy village in rural Thailand is now a professional hardcore working-girl. If you get emotionally attached to one of these ladies you will almost certainly get scammed.
A more usual route to this kind of work is to start by either serving drinks in the bar or some other role off-stage. Another route is to start off working in a beer-bar and progress from there.
Both routes gradually desensitize the girls to actions that they may once never have considered.
Thai Dating Mega Book
For anyone who wants to impress the loveliest ladies in Thailand, and win their hearts, my instruction rich mega book is here for you: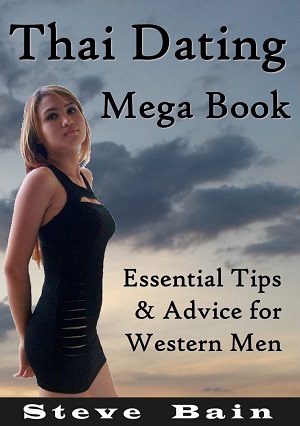 Find beautiful, trustworthy girls for long-term romance, or fun-loving ladies for casual sex with no-strings attached.

Learn all about Thai Dating Culture, what to talk about, what to avoid, how to present yourself, and how to impress.
Comes with my ongoing support, i.e. you'll be able to ask me questions and get my answers.
ONLY $27.00

Bangkok is only a 2-hour drive from Pattaya, why do the girls work in Pattaya for wages that are so much lower than in Bangkok?
There are a number of reasons for this:
Firstly, whilst earnings are lower in Pattaya so too are costs, so you don't need to earn as much.
Secondly, perceptions play a part and some girls just think that Pattaya offers a better opportunity.
Third, many of the girls want to keep their work a secret and they may think that they are more likely to be spotted in Bangkok by someone they know.
Fourth, wherever a girl goes, you can bet that she went there because she has a trusted friend working in the same place.
Many of the girls have a deep mistrust of the other girls who they don't know. Once a girl has settled into a place, she's unlikely to uproot herself and head off somewhere different alone – even if she knows the pay is better there.

You always need to take a shower before getting up close and personal with Pattaya gogo girls, can they be trusted not to raid my wallet when I'm in the shower?
This thought has crossed the mind of virtually every man as he has stepped into that shower! Of course there is a risk, but instances of foul play are very rare.
If you happen to be heavily intoxicated at the time then an opportunist thief might have a go but, for the most part, the girls would be afraid that you might step out of the shower and check your pockets.

In short, you are quite safe so long as you are not too drunk!
If a girl did make an unauthorized withdrawal from your wallet and you found out about it, you would obviously make a complaint to the management at her bar. The management would probably take the girl's side of the story and kick you out but there would still be consequences for the girl.
The last thing that a gogo bar wants these days is angry customers. There is fierce competition for customers and any bar that is well managed will want to keep the punters happy. Another piece of advice then is to stick to the busier, better managed bars.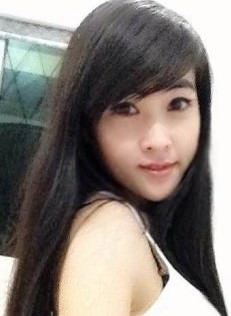 This lovely petite young lady, 28 years old and only 47kg, is looking for a western man to be her boyfriend. If you would like to meet up with girls just as lovely, you can with

My Recommended Dating Site: