Pattaya Bars Uncovered!

If, during your innocent refreshing beer in one of the Pattaya bars, you are literally struck down and left gasping for air by the sheer jaw dropping beauty of a lady working there, you should be able to convince her that the two of you were meant to be together, without too much trouble! You will have to pay the bar a release fee, called a bar-fine, for the day. It should cost about 300 baht. If your relationship with the girl blossoms, you will also, in honour of your true love, need to pay her about 1,500 baht the next morning.

If you want to stay in a hotel that is near to lots of bars, have a look at these options:
Eastiny 7, Soi 7 - cheap but good
Sunbeam Hotel, Soi 8 - medium & good
Siam Bayshore, Walking St. - expensive & classy
Pattaya bars are by far the most numerous type of drinking outlet and they are the mainstay of the Pattaya nightlife. The vast majority of them are quite small open-air bars able to cater for about 30-50 customers. A bar like this might be home for about 6 to 12 girls at any one time depending on how popular the bar is.


Smoking in a Pattaya Beer Bar

As most of the beer bars are actually open-air outdoor establishments, there tends not to be any restriction on smoking tobacco. It's a bit different with the indoor, restaurant type bars though, smoking is usually not allowed in those bars.

A novelty of some of the bars in Pattaya is sheesha smoking (see pic). This is actually a form of tobacco smoking, with molasses, that gives a relaxing numbness to your body.
It comes in a variety of flavours of which I've tried two - apple and mint. Both are good.
Sheesha smoking is done through a tall pipe (see picture) and the smoke is filtered through water. The first time I saw it being used, I thought the individuals involved were smoking opium or something!
The effects of sheesha smoking are quick to wear off, but don't jump to your feet immediately after it because your legs might not work quite how they are supposed to!



Pattaya Bars; Clusters and Customers

On some sois e.g. Soi 7 and Soi 8 Pattaya, 2nd Road, Beach Road, Walking Street etc, there are rows and columns of girly bars clustered together. There are literally thousands of girls working in them. It makes the atmosphere and the fun much better, in my view, when so many venues are crammed together in one place. On many sois, you can pick a chair, sit down, and be entertained just watching as passers by get cajoled by the bar girls to come inside and have a drink with them. My favourite area for this is Soi 7 and Soi 8 - it has a good blend of quality, quantity... and cheap prices!
An altogether more 'down to business' kind of experience can be found in the Pattaya Soi 6 bars. These girly bars tend to be more in-door than the usual beer bars, and many have darkened windows so that passers by cannot see inside!



Getting away from the Girly Bars
If you like to watch sports whilst enjoying a beer, you will be well catered for. Many Pattaya bars show live European sports at the weekend (shown early to late evening due to the time-zone). These are then repeated over the next few days during the daytime. English Premiership soccer seems to dominate the sports listings, but you can usually find whatever you are looking for.
Not all Pattaya bars have girls working in them that will try to lead you astray. There are plenty of good spots dotted around everywhere where you can just enjoy a quiet drink uninterrupted (except by the street hawkers that will want to sell you anything from watches, to beach towels, to manicure sets).
If you really want to be left alone, you will find the odd 'back home' style bar here and there. These are air-conditioned indoor bars where you will probably find one of your favourite beers from back home. The downside is that these bars are not cheap, and some people think that the beers don't taste quite like they do back home.





Pattaya bars; related pages

Pattaya nightlife offers different types of outlet for a drink, these are beer bars, gogo bars, and nightclubs:

Pattaya Beer Bars; you can get some more information about the beer bars of Pattaya here. I've included a bit of advice about what drinks to order and what to avoid.

Agogo Pattaya; at first glance these are a little like the kind of European strip clubs you might find in Prague or Amsterdam. The main difference, and it is a big one, is around the experience you will have and the price you will pay for it. Click the link to read more.

Pattaya club; as you might expect, Pattaya clubs offer a very different sort of experience to what you will get back home. They are full of unattached girls who will give you their undivided attention. Unless you are determined, you will find it quite a challenge to exit a Pattaya club having had a bad time inside! Click the link to read more.

Pattaya Beer Bar for Sale; there are a lot of foreigners thinking about how they might be able to make a living in Pattaya, buying a bar is a popular investment. It is a very risky investment!


Return from Pattaya Bars to Pattaya Adventures homepage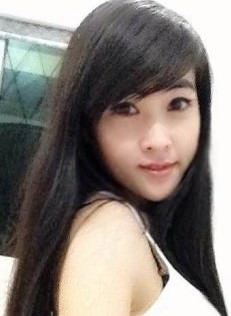 This lovely petite young lady, 28 years old and only 47kg, is looking for a western man to be her boyfriend. If you would like to meet up with girls just as lovely, you can with my:
Recommended Dating Sites: