Bangkok Escort Girls & Alternatives
Bangkok escort services are growing in number and scope. At one time they were a relative rarity, and almost all westerners who were looking for company would find their companions in the bars and other nightlife venues, but things are changing…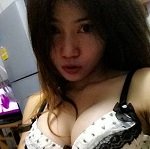 There are tens of thousands of Thai girls searching for romantic adventures with western men online. You can easily find good-looking girls for casual sex and fun times, or someone suitable for something more serious with:
Nowadays, there are declining numbers of girls working in the bars and a growing number of girls finding their customers via online routes.
One reason for the declining number of ladies entering the bar scene is the general economic development in Bangkok, which has been stronger than elsewhere in the country, giving rise to alternative employment opportunities that allow would-be-bar-girls to make a sufficient income without the need for sex-work.
There are many more reasons why the bar scene is losing girls, but the main reason in my opinion is the growth in online options for meeting customers. This is an easier option with fewer downsides as far as many Bangkok girls are concerned.
Many of the girls in Bangkok who work in the sex industry have chosen the higher paying customers that they meet through the Bangkok escort pages in newspapers or websites, and it's not just for the extra money, many place a lot of value on the extra discretion that this work offers compared to bar work.
The ladies have always been fearful of being photographed working in a bar because it can easily end up being posted online where the folks back home might see it. This is definitely not something that these girls want to happen, because it would come with a massive loss of face.

The best looking girls in Thailand are easily found online.
Being exposed as a sex-worker, and losing face over it, is not something that Thai escort girls need to worry about because it is much easier for them to conceal their identities. They are much less likely to end up on some holiday-maker's video posting to YouTube or Facebook because they don't place themselves on public display.
You do, of course, find revealing pictures on some online platforms, but other platforms e.g. regular Thai dating sites, offer a lot more discretion.

The need for privacy...
It's not just the girls that value their privacy, there is also a growing body of western visitors in Bangkok that need to be discreet. Status is very important in Thailand and anyone seen in the company of Bangkok call girls will immediately lose all credibility in Thai eyes.
If your business or employment relies upon forging working relationships with Thai partners, customers or colleagues, then steering clear of any compromising situations is vitally important, and you can count being seen in the company of a bar-girl as a very compromising situation!
The businessman's need for discretion rules out most Bangkok hookers, but not necessarily call girls. Outcall services are perfectly suited to this whereby a call girl will happily meet up with you at a hotel.
Meeting at a hotel is a favored option for most guys since they won't want to risk taking a girl back to their own home due to the way that gossip travels in Thailand! As it turns out, this is just as true for regular Thai men who use Bangkok escort girls as it is for western business visitors.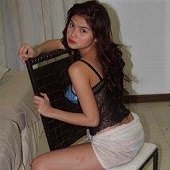 The vast number of Thai nightlife venues to choose from will give you plenty of opportunities to meet girls. But, if you prefer a more slow paced and intimate way of meeting ladies, you might be interested in checking out:
Of course, if discretion is of no importance to you, then you might as well avoid the extra expense of a Bangkok escort girl (which is most significant for overnight services rather than short-term fun) and make use of the nightlife scene instead.
In the short-story below, Mike (an English expat) shows how to make the most of Bangkok when you haven't a care in the world about what other people think…

Bangkok Prostitutes and the Expat
By Paul (from the UK)

This is a story about Bangkok prostitutes and the lifestyle of an English expat called Mike. Mike spent most of his working career with a multinational company. As part of his work he traveled across the world, staying in the best hotels and enjoying the sights and sounds of each city that he visited.
One of the things he enjoyed most in each place revolved around the hidden (or not so hidden) nightlife. More specifically he became a regular patron of the red light districts across the world. Whether he hired New York streetwalkers or Bangkok working-girls Mike was always able to find and buy sex with local women wherever he went.
For more than twenty years Mike lived something of a double life.
He had a wife at home and was largely happy with their life together, however when he was away he became a different man. This latter aspect of his life was the one that he enjoyed most. There were no strings attached with the women he paid and, of course, he had great sex wherever he went. As far as he was concerned, what was not to enjoy?
Although his wife never found out about his activities when he was away from home, the two of them eventually grew apart and got divorced.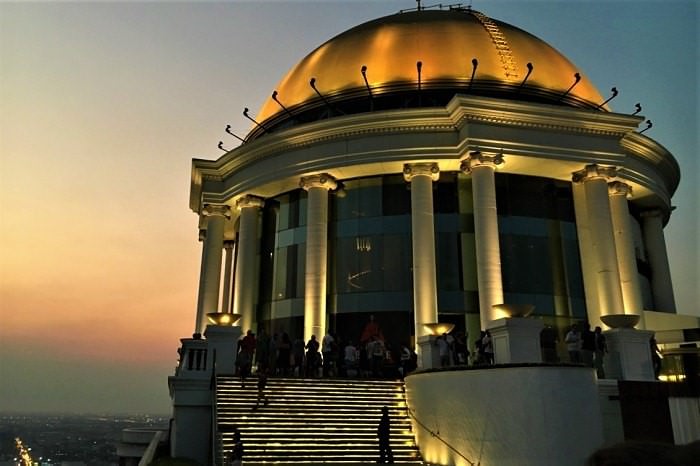 Bangkok is not all naughty stuff, there's refinery too.
At this point he was at a crossroads in his life. He was fifty-five, had plenty of money on which to retire, and had no ties in the UK. He felt the decision on what to do next in his life was an easy one. Thailand had always been his favourite place to visit when he was working, and not just because of the prostitutes. It had always been an exciting and vibrant place to visit and he would be able to afford a very high standard of living if he emigrated there.
Also, he regarded Thai girls amongst the most beautiful in the world.
Mike moved to Bangkok in 2011, set himself up in a condo near the center of the city and started a small marketing business to keep himself busy during the day. More importantly, he was able to explore the more hedonistic side of his personality by starting to once more patronise the Thailand prostitution industry.

Bangkok hookers and life in Thailand
Almost from day one in the city Mike tapped into the local sex industry – despite dating a Western expat for much of his first year in the country.
Being the modern, technological age he no longer had to wander into specific parts of the city to find a woman as he had done on his first trips to the city in the early nineties, Bangkok escort services can be found very easily online, with visits arranged anywhere in the city at the touch of a button.
Any number of women were available for hire and they were only too happy to meet the sexual needs of a rich, western customer.
Indeed with money in the bank, his own business and a nice apartment, Mike became a very attractive proposition for the local working girls. At least twice each week a taxi would drop one of his "little girls" (as he called them) at the door of his apartment. After the sex was over, she would be paid off, and out she would go.
In those early days at least, Mike was very dismissive of the girls, not even wanting to go back to the same prostitute more than once if he could help it.
Not because the sex wasn't great, it invariably was, but rather because it was purely a business arrangement and he didn't want the girls to think that he was growing fond of any particular one of them. This could lead to complications and he didn't want anyone getting their hooks into him. He was enjoying his lifestyle too much.
Many of the working-girls he entertained were keen to see more of him and as time went on his stance did start to soften.
Although he continued to use different girls whenever he could, he also started to develop informal arrangements with some of his favorites. This meant that when the fancy took him he would spend two or three days on holiday with one of the girls at his favourite beach resort a few hours outside Bangkok.
Throughout these trips he would of course pay the girls for their time, but he also made sure that he treated them to lots of gifts. Jewellery, clothes, perfume… whatever they wanted really. This kept Mike happy and, of course, the girls never turned down any presents.
However, if a girl got too clingy, then that would be the last he saw of them.
Throughout his time in Bangkok Mike has kept in touch with his old friends back in the UK. Stories of his lifestyle intrigued some of them enough to convince them to fly over for a visit. On these occasions Mike became a most hospitable host.
As well as showing them the city landmarks and enjoying the local cuisine, he would also arrange for some of his favourite Bangkok prostitutes to show them another side of life in the city.
Many of his friends have since come back for several visits...
A conversation with Mike now is very enlightening, and he is not shy in providing the details of his life. He says that he has slept with upwards of five hundred women during his time in Bangkok. He will also graphically describe any of the sexual acts that the girls are happy to perform.

Soi Cowboy in Bangkok is popular with thrill seekers.
Looking at his mobile phone is also an experience in itself. It is packed with the contact details of dozens of women, pictures of them all in various states of undress and the occasional video of them performing all sorts of sexual acts.
Mike also admits that he may be coming to the end of his sexual adventures. He jokes that so much sexual activity has left him something of a broken man. The occasional Viagra helps him to perform, but not always.
Recently there has been more and more times where he can do little more than watch his girls and create the occasional video. He is philosophical about his predicament and appreciates that he may have to limit himself to one girl a week in the future.
Mike is very honest about his relationships with these women.
He concedes that he would never now go back to a traditional relationship with a Thai girl. The business arrangements work for him and although they cost him financially, he feels that in the long run they are good value. Although he has his favorites he can tell them to leave whenever he wants, he is not invested in any one girl and so never has to work hard to keep them happy.
This lifestyle is one that undoubtedly works for him, and he will continue with it for as long as his body holds out on him…
The moral of the story – don't fall into the trap of following a traditional western lifestyle if, deep down, you know that it is not right for you. Bangkok prostitutes are one alternative option for companionship, and it might just suit your needs!

Bangkok Escort Alternatives
The foreigner focused naughty nightlife scene in the city exists in three main pockets; in Nana Plaza, Soi Cowboy and in Patpong. These venues are all like mini Pattaya's but, being located right in the heart of the capital city, the authorities are slowly starting to crack down on some of the illicit practices there.
Local Bangkok residents have always felt that the 'openness' of the foreigner focused naughty nightlife hotspots is a disgrace and, as the country develops, I think that it is only a matter of time before it all but disappears.
That might sound a little far-fetched at the current time, but it wasn't so long ago that Hong Kong was Asia's premier naughty boy destination, and look what happened there as economic development reached full maturity...
For the time being there are lots of bars that house hookers and, for the price-sensitive amongst us, they will ask a much lower fee for their company than a Bangkok escort girl will.
However, no matter where you go in the big city, the prices asked are usually significantly higher than you will find in other destinations, and the 'girlfriend experience' that you find elsewhere is much rarer – particularly with the younger, more attractive ladies.
These days, with fewer girls working in bars of Bangkok, the ladies that do work there know that they are in demand and the opportunity to maximize their incomes with multiple short-time engagements in a single night means that this is increasingly the only service that they will provide.
Happy ending massage services are another option for some short-term fun, and they are widely available in the big mango with some of the most highly regarded parlours in Thailand to choose from. If this idea appeals to you, then pay particular attention to the Thai soapy massage options... they are a LOT of fun!
Another ever present option, wherever in Thailand you happen to be, is offered by the online dating sites.
The advantage of Bangkok is that you can easily find a wide selection of online girls that are ready to meet up with you. Casual fun is readily available but do make sure that you don't mention sex when trying to arrange a date... even the online working-girls will be discouraged by anyone that just dives straight in.
You need to be casual and skirt around the topic indirectly by saying that you are looking for a holiday friend, and that you will take care of her if she takes care of you, etc...

Bangkok Escort Girls; final thoughts
Some of the less well established Bangkok escort agencies have been known to use bar-girls to make up the number of ladies on their books. If you are looking for a social escort in Bangkok who is suitable for a dinner party then do yourself a big favor and forget it!
These ladies are not even remotely akin to the high class escorts in the western world, and they are certainly not suitable to pass as refined, elegant ladies at a dinner party! Any Thai would immediately see through them and know exactly what sort of girl is accompanying you.
Even the best Bangkok escort services are unlikely to have these sorts of high class call girls, so don't make the mistake of thinking that they will be suitable to actually 'escort' you anywhere in a social gathering of friends or acquaintances.
I expect that standard Bangkok escort services (not social escort services) are likely to become increasingly popular in the future. The extra discretion offered is certainly a much better fit with the Thai way of doing things, and that's getting more and more important as time passes.
The Thais themselves do things in a very discreet way, and I doubt that they would be offended by a discreet Bangkok escort service in any way comparable to their distaste for the tourist focused naughty nightlife scene.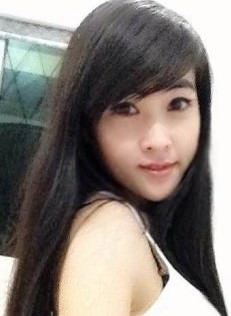 This lovely petite young lady, 28 years old and only 47kg, is looking for a western man to be her boyfriend. If you would like to meet up with girls just as lovely, you can with

My Recommended Dating Site: